INFORMATION FOR ARTISTS OF THE PROJECT
ARTISTS ARE GOING TO DESIGN AND DRAW THE PROJECT, ACCORDING TO THEIR OWN IDEA, ON A PORCELAIN TRIPTYCH OR ITS PART.
Every porcelain triptych is made out of three parts: deep bowl, shallow bowl and a vase – together they form one art piece – called "BLOSSOM".. Authors have the opportunity to draw and design their own original shape of each part of the blossom, which is going to be cut in the porcelain afterwards.
The design of a triptych drawing art should be connected to the Czechoslovakia, Czech Republic and its traditions, history, landscape and monuments – everything is going to have its part in the art, but originality and each authors personality is still going to be preserved.
In case the artist really likes the outcome, there's going to be an option to modify second triptych into author's own image and his own design.
The art pieces will be made with author's own original handcrafted-cut technique by academical artists Boris Nosek.
Boris Nosek dedicated over 30 years to creation of the artistic porcelain and he is professional guarantor and lector of the whole project because of his experiences.
All the pieces are going to be made out of true Czech porcelain, which has even greater hardness, snow-white colour and is easy to decorate. Each piece is going to be handcrafted and modified with cut method. All the pieces will be different not only in its shape and the cutting method, but also the whole painting process is going to make a difference.
WORKSHOP "SECRET OF THE PORCELAIN"
Authors can manage to be creating their own painting and exercising on some smaller formats in their own ateliers and also during the workshops.
Authors are going to practise special technique for porcelain purposes on rounded serving plates with a diameter of 33 cm. That are therefore going to be used on triptych blossoms.
read more at tajemstviporcelanu.cz
Workshops will take place on these dates:
14. 4. 2018
19. 5. 2018
16. 6. 2018
14. 7. 2018
18. 8. 2018
15. 9. 2018
EVERY PORCELAIN TRIPTYCH WILL BE CUT OUT OF ONE FORM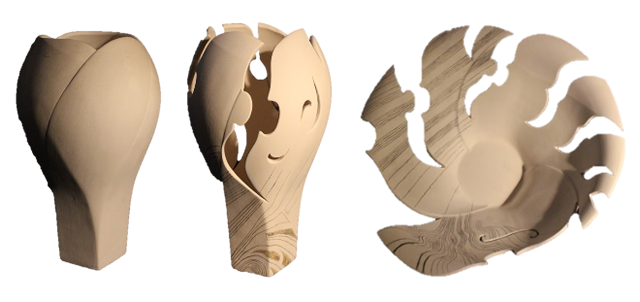 Parts of the triptych could have united surface modification and will be presented with same technology.
Authors can use traditional painting techniques requiring the use of salts (metal chlorids) in a combination either of colour or other decorating material such as gold or cobalt.
It's going to be possible to add more surface painting on a new creation of blossom. Authors can use up metallic colours, gold, platinum, surface colours etc.
ALL COSTS OF A MATERIAL AND OTHER NEEDS ARE GOING TO BE COVERED BY PROJECT ORGANIZER. Also all the re-firing, packing, transport and painting ateliers will be taken care of.
ORGANIZER WILL PROMOTE THE EVENT IN MEDIA. THE PART OF THE ACTION IS ALSO CATALOGUE PRINTING AND A PERFORMANCE OF PRESENT AUTHORS.
KOMPENSATION FOR AUTHOR'S TRIPTYCH PROCESSING, or other porcelain originals, will be realized depending on the art piece agreement:
For making any art piece which is going to support event "KVĚTY 2018" (porcelain three-piece, or its parts) will artist obtain another one claiming the same value as the donated one. Or he can claim other porcelain shapes in the similar value, depending on his choice.
These porcelain originals will be decorated by artist's own original design. All material costs are going to be covered by the organizer. In case that artist is going to decide to sell the originals, he can do so by himself or with a help from organizers of project KVĚTY 2018.
In case that artist is willing to only decorate a three piece or its part for KVĚTY 2018 event, he will obtain 30% cut from its price.
Other agreements are also possible and welcomed.
Every author will have an opportunity to present a few of his side art pieces (graphic lists, paintings... etc.), that are following the global theme of KVĚTY 2018. These author's pieces could be a part of the final auction at the exposition. The price and author's cut is a part of further consultation.
THE DUE DATE FOR 1. PHASE: 15. 8. 2018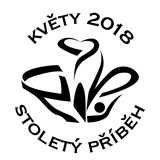 BLOSSOMS 2018 – A ONE- HUNDRED-YEAR STORY
can be obtained from Boris Nosek`s art pieces – read more at:
Boris Nosek