ARTISTS OF THE PROJECT KVĚTY 2018 – A ONE-HUNDRED-YEAR STORY
---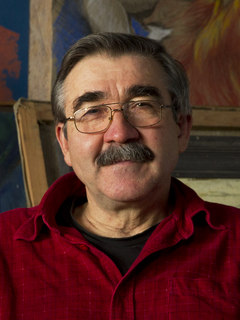 Vlastimil Elšík
He studied at SUPŠ (Secondary School of Applied Art) in Uherské Hradiště, and in 1981 he graduated from AVU (Academy of Fine Arts) in Prague under Professor Karel Souček. In addition to painting, he also does graphic design, figure drawing, wood carving and ceramics. He organized several independent exhibitions in Prague and participated in many group exhibitions in the Czech Republic and abroad.
In addition to free art, he also teaches. He founded the private art school E-dílna, whose graduates study at high schools and colleges that focus on art. The dominating interest of this all-round artist is mostly figural composition with an emphasis on means of expression that are able to accentuate the sensitive contrast between the whole and small details. His early work was characterized by sober tones, but in his current work he uses a more colorful spectrum. In addition to his figural creation, he examines reality in abstract form, simplifying and reducing painting and color, through which he attempts to create a subjective reflection of the inner order of observed reality.
The characteristic feature of Vlastimil Elšík's art is diverse creativity, a modest approach to presentation, and a sensitive ability to understand his students. His work is represented in collections in the Czech Republic as well as abroad. He lives and works in Prague.
---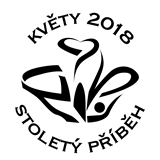 BLOSSOMS 2018 – A ONE- HUNDRED-YEAR STORY
Ozvěny výstavy v roce 2018